Light Up Letters , Giant Wedding Letters, LED Letters..
Giant Light Up Letters to Enhance Your Event.
---
Giant Led Letters gives your event the WOW factor to impress guests at your Wedding , Birthday or Corporate event. With over 70 individual letters and signs, we can spell out your message across the room...
About Us
We work with the most innovative event organisers and best loved companies in Ireland.
Contact
Wedding Decor with Giant Light Up Letters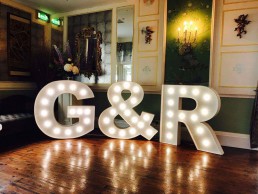 GIANT LED LETTERS
Giant LED Initials for the  Bride & Groom is beautiful backdrop decor that enhances the room for your guests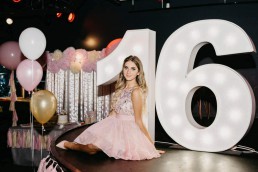 GIANT 21st NUMBERS
Age is just a number. Our Giant Numbers will make a perfect statement at the milestone birthday party.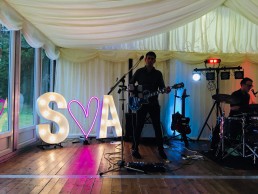 NEON
Add a little something extra with neon sign to enhance the colour or support the background design.
Our Location
Naul, Co Dublin, Co. Dublin